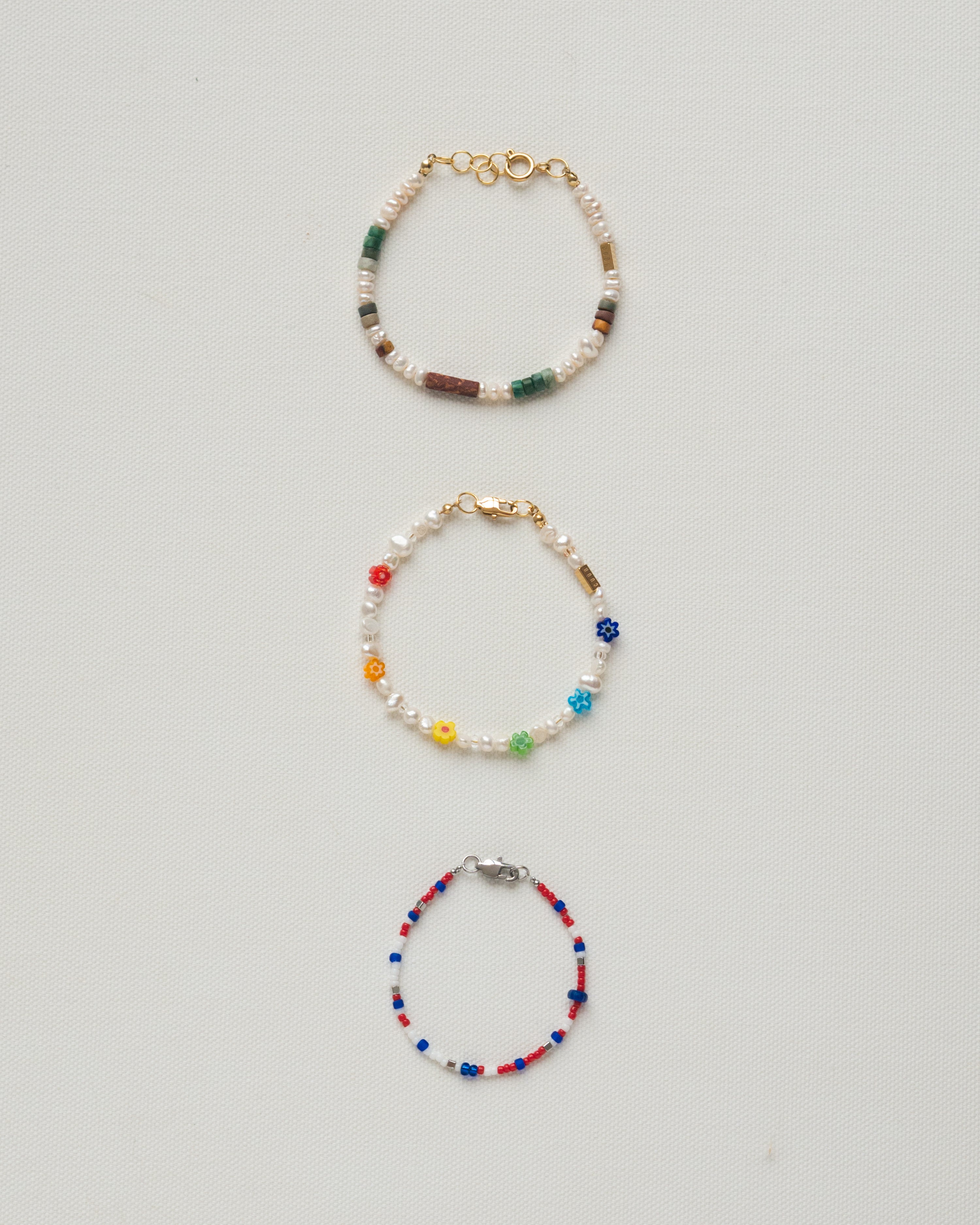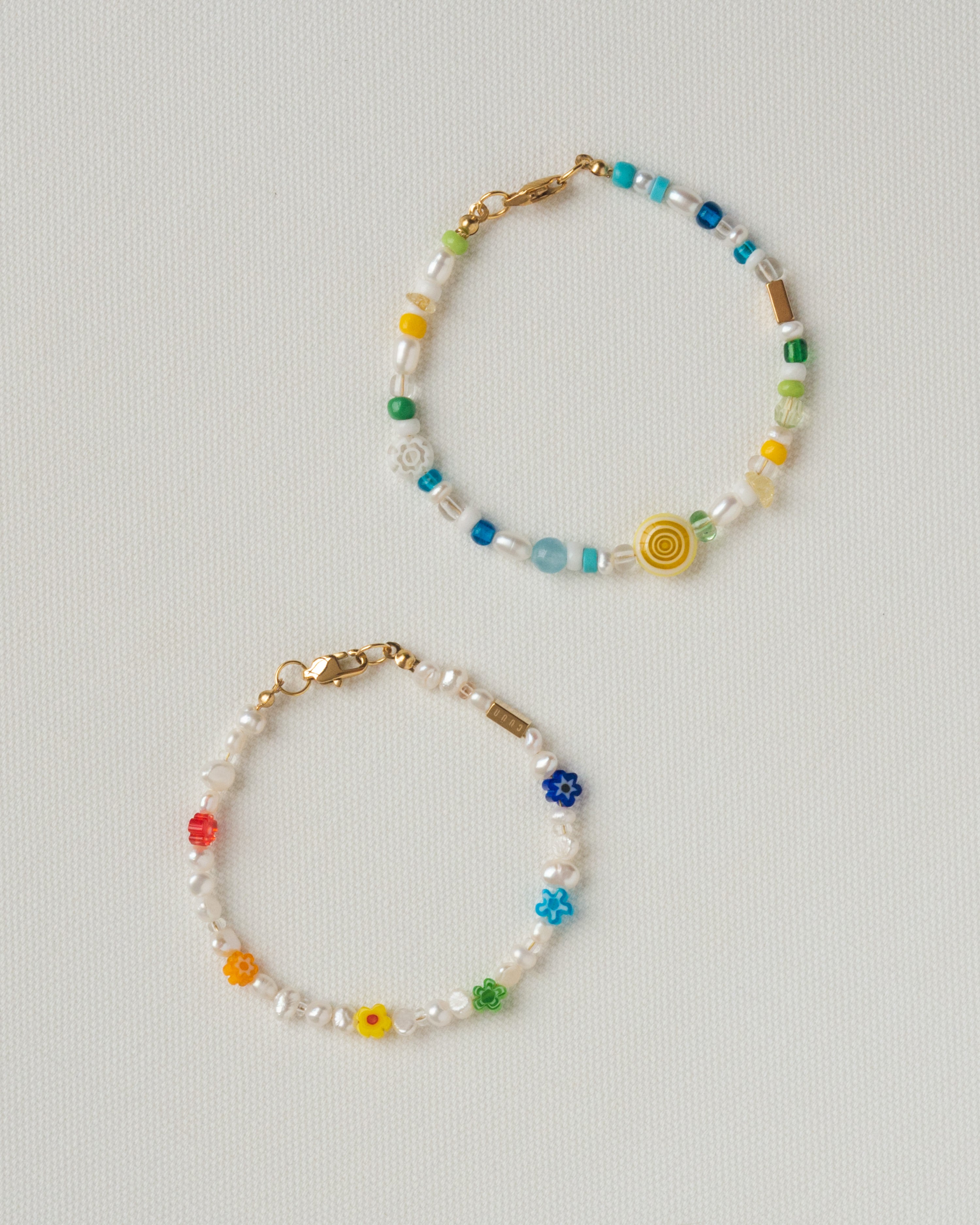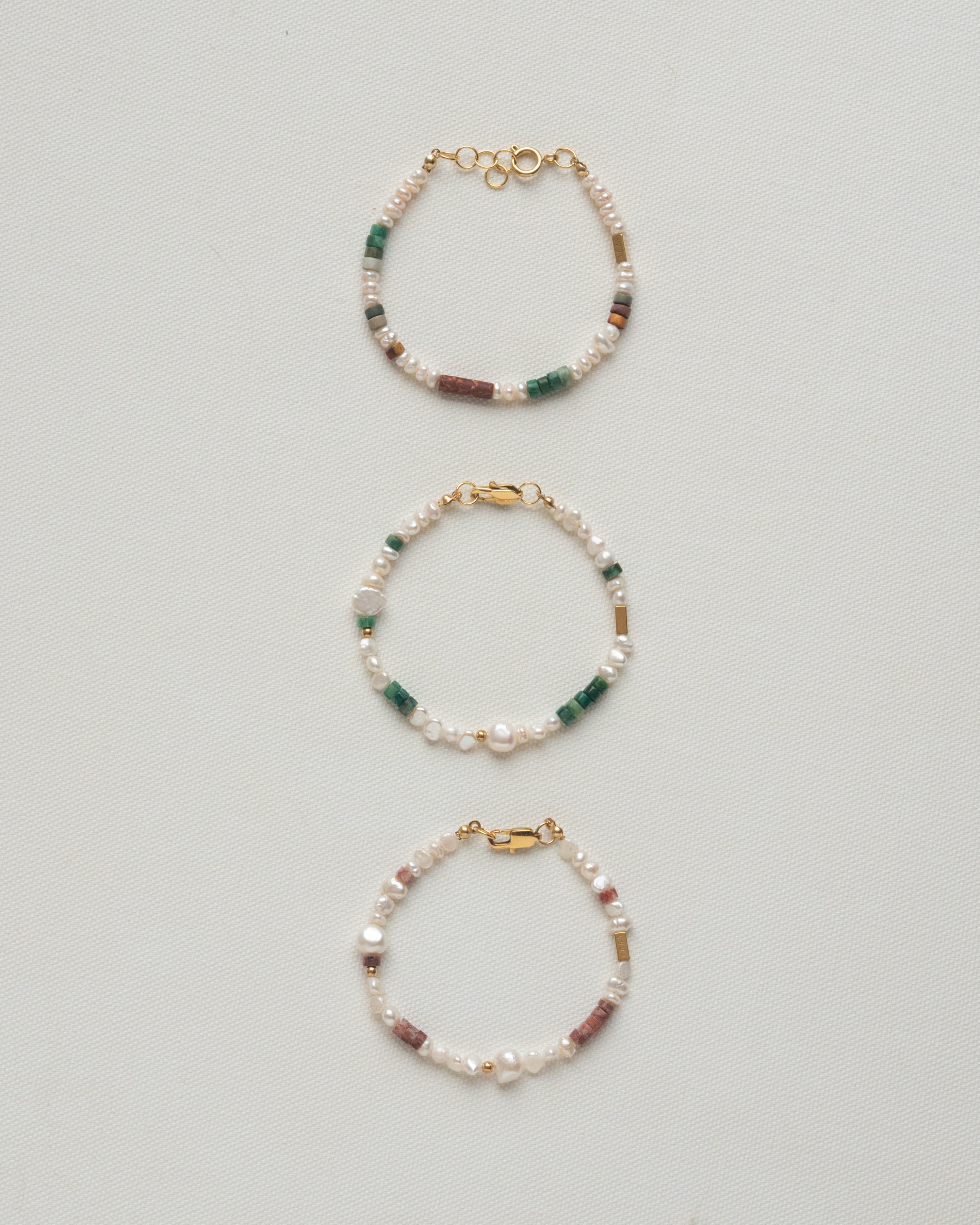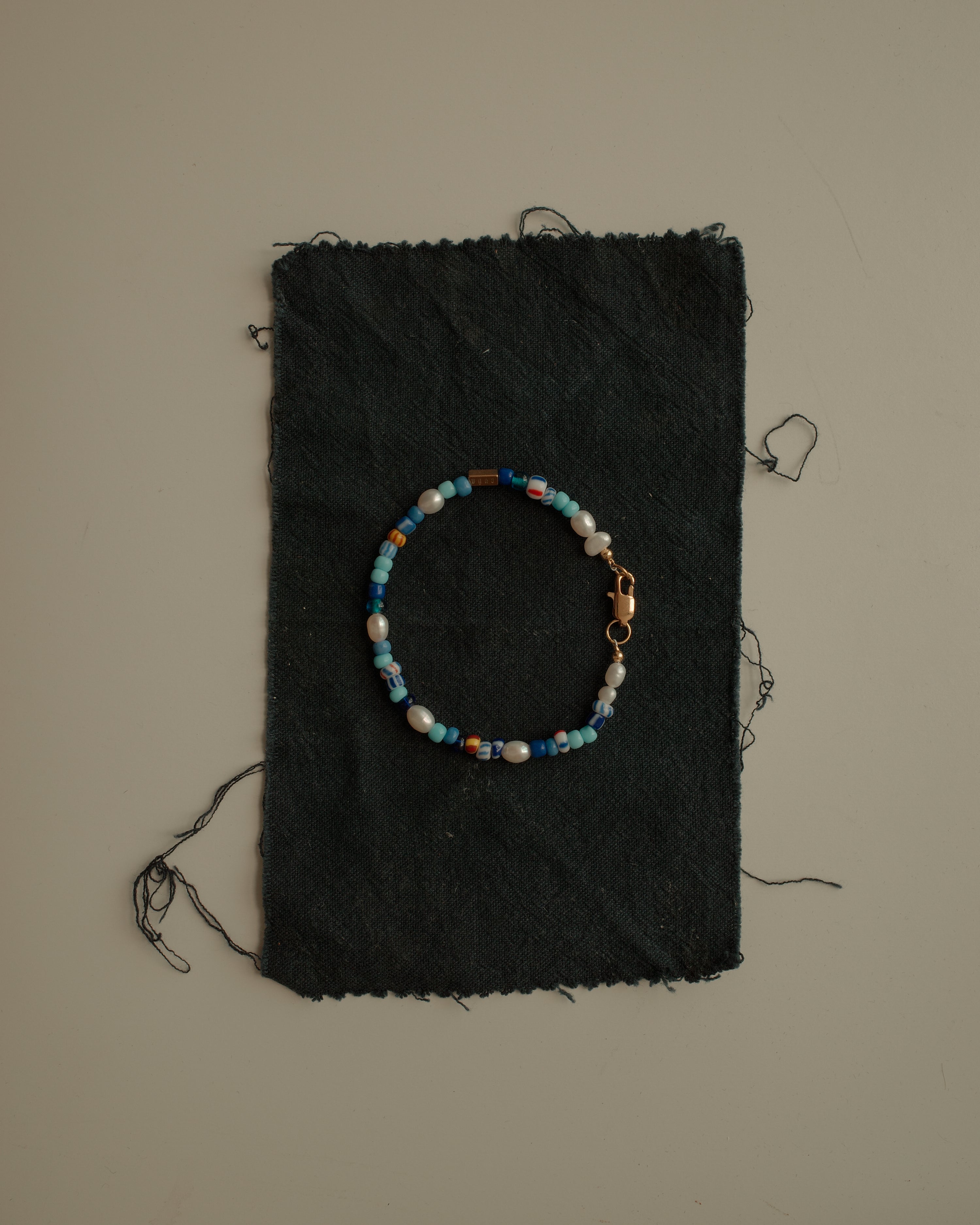 Personalized Custom Beaded Bracelet
Description
One of a kind
Healing properties
Personalized jewelry
Imperfection
The value of time
A variety of gemstones to reflect your style. Discover the endless design possibilities for him and her. Design your own, choose between a variety of bracelet styles.
Personalize by choosing your base color. Drop a message in the "order notes" or contact us for the customize.

- Length: Medium 17cm with continuous extension at 14cm, Large 20cm with continuous extension at 17cm
- Cord: Fine gold/silver metallic stringing wire
- Clasp: Stainless steel lobster clasp 
- Weight: 4g - 8g
- Fit: All genders
*Please note we're unable to produce bracelets with numbers, initial, name letter in the customization as products are created at our discretion. 
*slight variations due to the individuality of each piece
*All sales final. No refunds, no exchanges.
*Pictures are examples of some we have done to give you an idea of what the bracelet will look like. 
Each piece is truly one-of-a-kind due to the natural state of each stone and the custom-made nature of each piece. No two strands are the same. The shape and color may vary due to the nature of the stones.
We use an array of high quality, natural gemstones, semi-precious beads that contain several healing benefits.
All of our pieces are made-to-order. Hand made in Malaysia and made from responsibly sourced material.

You may contact our talented beadsmith for a personalized jewelry
Most of the beads come in good condition, but they have traveled far and wide, and some wear such as dings, nicks, scratches, and chips are expected.
Handmade jewelry takes an incredible amount of time to produce. Each pieces take 1-3 hours to produce, and 1-3 working days to process your order.
Personalized Custom Beaded Bracelet
Quality Material
Decorated Glass Beads
Chevron beads, bohemian glass / antique trade beads from Czech Republic, African, Ancient China, Nepal.
Seed Beads
We use very high quality, precise in shape and size with flat and even finish Japanese Seed Beads and Czech Seed Beads. Japanese-made seed beads known for their excellent uniformity of shape and wonderful color range.
Semi-precious Stones
Highly spiritual, sacred, and powerful. All of our gemstones are genuine mineral and semi-precious stones that are highly valued for their beauty, longevity and rarity.
Stringing Wire
Composed of tiny wires twisted together and nylon coated that hold its shape better. CUÜN stringing wire has great durability , provide lasting flexibility and good protection against abrasion.
Jewelry Care
Storage
Avoid chemicals present in perfume, hairspray, make-up, nail polish remover, body oils, sun tan lotion and deodorant. Kept in a dark, cool and dry place, with our anti tarnish strip to avoid moist to prevent tarnish.
Store individually
To extend the life, shine and beauty of your CUÜN pieces, always store your jewelry pieces individually, preferably in your CUÜN frame jewelry box so that they don't rub together, scratch or tangle.

To extend the life, shine and beauty of your CUÜN pieces , we recommend to keep them in the jewelry box/pouch they came in.
Clean
Use a soft, non-abrasive cloth or jewelry cloth and gently rub the surface in a circular motion to clean. Your purchase will come with a silver polishing clothes. It could clean the deposit on the jewelry surface. It could also clean stainless steel pieces too.
To Avoid
Your jewelry can lose its shine when exposed to air/moist during a long period of time. To maintain the brilliant shine of your sterling silver jewelry, avoid any contact with water. We strongly recommend taking off your gold vermeil, sterling silver, pearl jewelry before going to bed, showering, or taking part in any physical activity.
Priority Shipping
Malaysia
Free express shipping for orders above MYR 150 ( 1-2 days )
Singapore
Free Express Shipping to SG for orders above MYR 280 ( 1-3 days )
Hong Kong
Free Express/Priority Shipping To HK for orders above MYR 380 ( 3 or 5 days )
Taiwan
Free Express Shipping for orders above MYR 500 ( 3-5 days )
Complimentary
Gift Wrapping
Embodies sophistication and practicality. Pick your perfect piece, and we'll do the rest